Heating, Air Conditioning and Gas Services in the Champlain Valley of Vermont
Service, Repair & Installation
Heating Systems
Winter in Northern Vermont can be harsh, but Brock's is ready to keep you warm and cozy with professional heating installation, repair, and maintenance services. Whether you have a boiler, furnace, heat pump, ductless system, or in-floor heating system, your satisfaction is guaranteed in everything we do. We specialize in all types of gas and oil fired appliances.
Air Conditioning
Keeping you comfortably cool during hot summers in Vermont is one of our top priority's. That's why customers contact our company for honest and reliable air conditioning installation, repair, and maintenance. We also specialize in installing and servicing high-quality Mitsubishi heat pumps.
Plumbing Systems
Regular maintenance and servicing of your plumbing equipment is what helps prevent your drains from showing you what's lurking down in the sewers below your house. Trust Brock's with your minor plumbing repairs.


Maintenance Plans
Avoid costly plumbing, heating, and A/C problems and repairs by scheduling regular check-ups and service. Sign-up for a service plan today!
Efficiency Excellence Network
As a member of Efficiency Vermont's Efficiency Excellence Network we're trained to deliver the highest-quality efficiency technologies and services for your home.
Timely Service
Our team is available around the clock for emergency repairs and service.
Wondering if you need to replace or repair a current system? Learn more in our guide to furnaces.
Follow us on Facebook for specials, promos, industry information, job details and more!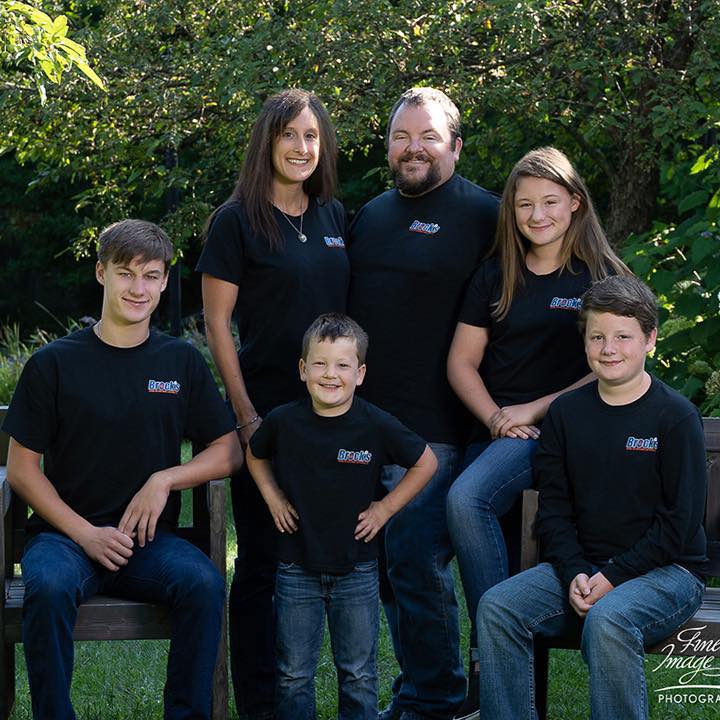 Keeping Your Family Comfortable, Year-Round
Your comfort is our top priority when you enlist the services of our local, family-owned company. Our experience is second-to-none in delivering the best-tailored solutions in Northern Vermont. Whether you need new HVAC equipment, maintenance and repairs or minor plumbing repairs Brock's Heating, Air Conditioning & Gas Services has you covered.
Because we want to make sure that you're confident in the HVAC solutions that we recommend to you, we provide installation estimates free of charge. We're also available 24/7 in case you have any after-hour emergencies.
Don't gamble with your property. Trust our licensed, bonded and insured technicians to take care of your home.
Ask Any Question or Request a Free Quote
It doesn't take any effort on our part for customers to rave about our services once they see the work we've done. We let our workmanship speak for itself.
When I see a clean "aircraft grade" installation, it gives me confidence that my technician knows what he/she is doing. sean and team did such a job on our mini split heating and AC system and heat pump water heater. The equipment arrived right on schedule and the installation was clean and on budget. Nothing missed. Brock's even discounted the work for the Efficiency Vermont rebate I received and applied to it for me. Done! They service everything each season and we never have a worry.

– Jeff Marble, Google Review

Brock's is AMAZING… I have been a customer for several years and they have done a lot of work in our home, including replacing the entire heating and hot water system as well as the water filtration system. I cannot say enough good things about Sean, Shane and the entire crew. They are some of our favorite people and I recommend them to everyone. They are truly 5 star with world class customer service.

– Noelle Federico, Google Review
We first contacted Brock's in early March to get an estimate for installing a heat pump and water heater. The estimate was done within two days as promised. Then Covid hit and plans changed . When contacted three months later he still had the estimate on file and scheduled the installation promptly. Today we had the furnace cleaned which was done much more efficiently than the previous company we used. They respond quickly if there is an emergency. All the employees are friendly, polite and knowledgeable. It is truly a pleasure to deal with them.
– Mary McEnany, Facebook Review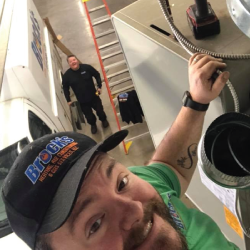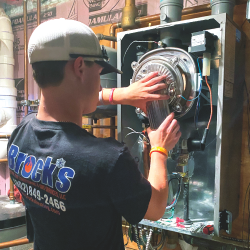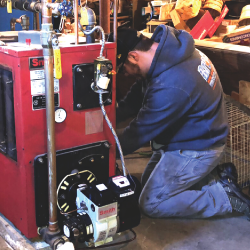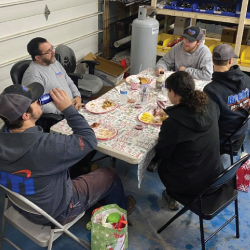 Hours
M-F: 8 am - 4 pm
S-Su: Closed
24-Hour Emergency Service Available