Help Us Fuel a Cure for ALZ
Sean's father, Stephen, lost his fight to ALZ in April of 2022. If you have watched a family member fight this disease, then you know just how devastating it can be. With this in mind, we want to help spread awareness and raise funds to help find a cure. This truck is a small way we can help. #ENDALZ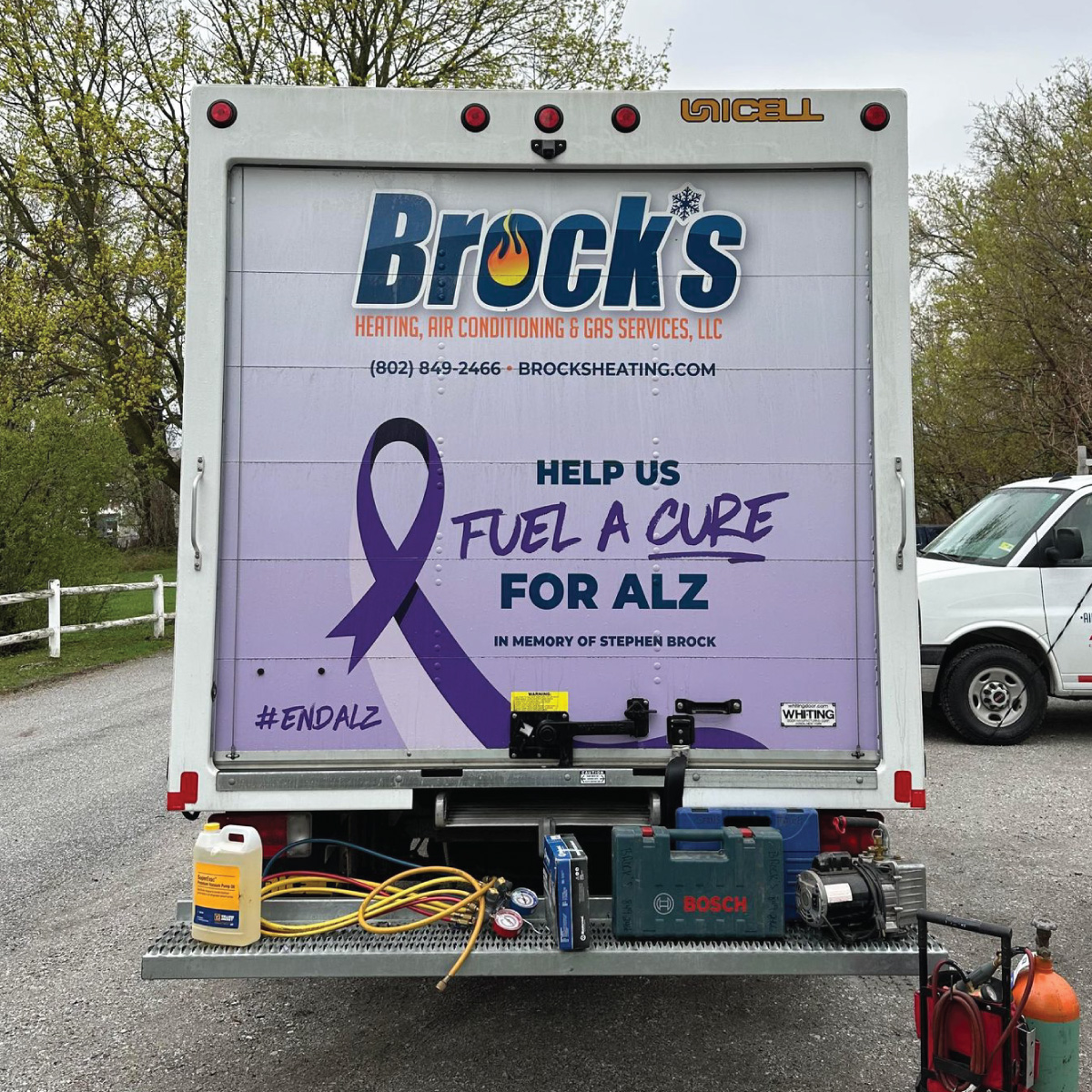 Fundraising & Giving Back
We are donated a portion of profits from every job completed in June to the Vermont Chapter of the Alzheimer's Association's The Longest Day. 79% of the funding they raise goes to caregiver resources and research.
If you would like to make an additional tax-deductible donation, you may do so by clicking the button below!
Alzheimer's in Vermont
According to the Alzheimer's Association, upwards of 13,000 Vermonters have Alzheimer's disease or another form of dementia and more than 26,000 friends and family are providing care.
But what is Alzheimer's Disease? Alzheimer's is a type of dementia that affects memory, thinking and behavior. Symptoms eventually grow severe enough to interfere with daily tasks. It worsens over time and there is currently no cure.
You are not alone. If you or someone you know has been diagnosed with Alzheimer's or another dementia, you are not alone. The Alzheimer's Association is the trusted resource for reliable information, education, referral and support to millions of people affected by the disease. Call their 24/7 Helpline at 800.272.3900, or visit www.alz.org.
Caregivers. Are you a caregiver of someone suffering with Alzheimer's or another dementia? Connect with others who have been impacted by Alzheimer's and truly understand your experience by visiting www.alz.org/help-support/community.
10 Early Signs and Symptoms of Alzheimer's
If you notice one or more of the following signs in yourself or another person, please speak with a doctor as it is important to take action to figure out what's going on.

Memory loss that disrupts daily life

Challenges in planning or solving problems
Difficulty completing familiar tasks

Confusion with time or place

Trouble understanding visual images and spatial relationships

New problems with words in speaking or writing

Misplacing things and losing the ability to retrace steps

Decreased or poor judgment

Withdrawal from work or social activities

Changes in mood and personality
Alzheimer's Disease Facts and Figures
Please join us in bringing awareness to Alzheimer's Disease
Visit www.alz.org to participate in local events, learn how to become an advocate, including advocating for public policies that increase critical research funding and support all those affected, as well as donate to the cause.
Hours
M-TH: 7 am - 5 pm
F-Su: Closed
24-Hour Emergency Service Available